If you would like to purchase something please send us a message (through Instagram or the Chat on our Website) before doing so!
We are located in Downtown Santa Ana, California at:
📍113 West 4th Street Santa Ana, CA 92701 📍
Our Physical Shop

If you have the opporuntiy to stop by our shop please do so, we have several other items in stock. We are unable to ship some items at this time due to their size.

Shop
Huaraches Artesanales
We currently have huaraches artesanales for both children and adults in stock at our shop.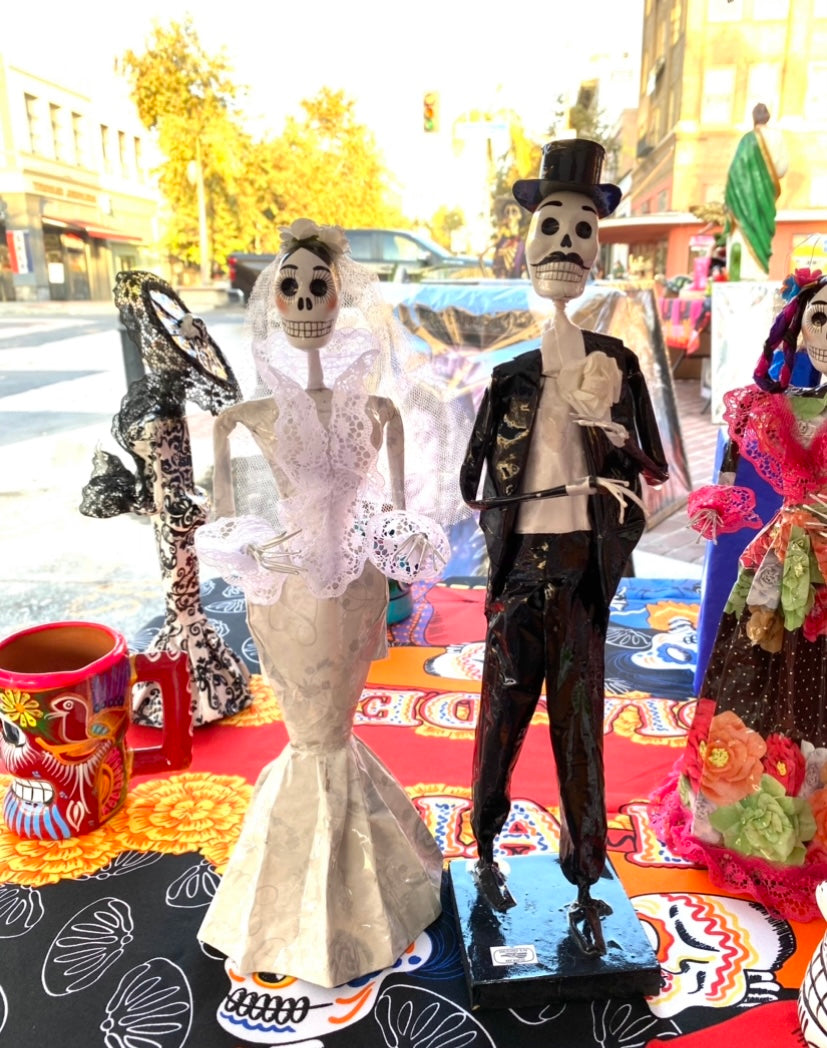 💍 Catrina & Catrin 💍
We normally have Dia de los Muertos items in stock all year long at our shop.
Eternal Floral Arrangement
Valentine's Day arrangements and plushies will be available at our location mid January/early February.
🌼 Our Store Front 🌼
About Us

We are a small family owned business that has been located in Downtown Santa Ana, CA / La Calle Cuatro for over 13 years. Our store contains a variety of items; items range from plushies to Mexican clothing, Peruvian Clothing, Religious Statues, Piñatas, Beauty Products, leatherbags, Hair items, Blankets, other handmade products, and much more.

⏳ Our hours ⌛️:

We are usually open from

10:30 am - 6 pm everyday.

Our hours may vary during holidays.

For any questions you can always contact us by texting us at :